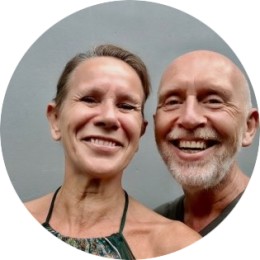 Who we are and what we do...
We are Briant & Jaldhara. We are leading the way in awareness and knowledge about how to make the transition from Inner Unsafety to Inner Safety. The very same transition that takes you from Inner Captivity to Inner Freedom and that takes you from Self Hate & Self Denial to Self-Love.
When you are a coach we teach you to be[come] the holding space for the inner safety of your clients so they can make the inner journey of deeply transforming their life instead of primarily changing their external circumstances and viewpoints.